Outdoor Elegance Newcastle
1/7-15 Groves Road, Bennetts Green NSW
2290
Trading Hours - Open 7 days
Monday - Friday 9am - 5pm
Saturday 9am - 4pm
Sunday 10am - 4pm
Wednesday 1st January -CLOSED
Sunday 26th January: 10am - 4pm
Monday 27th January: 10am -4pm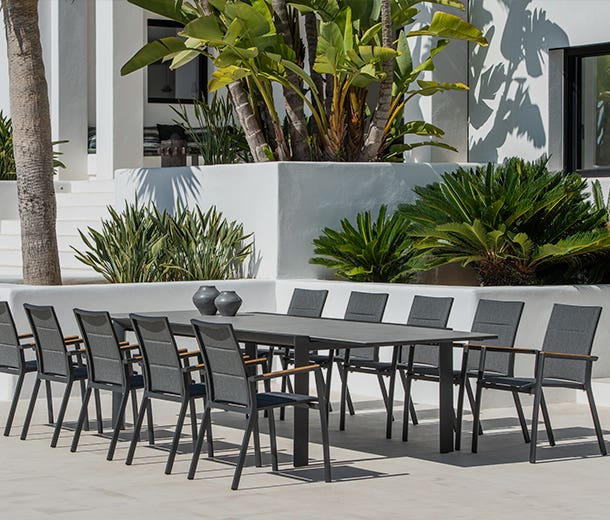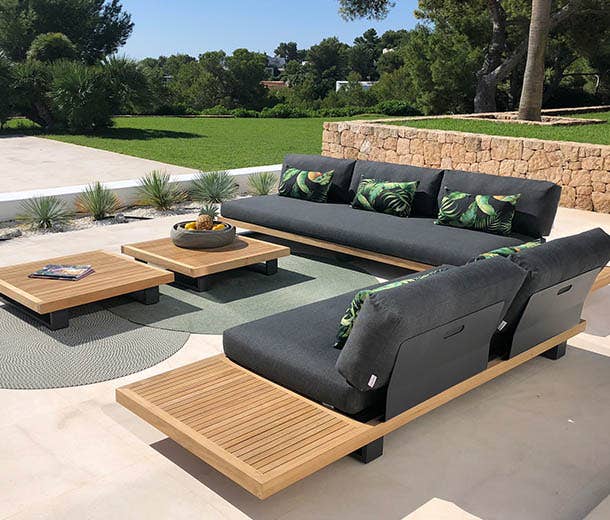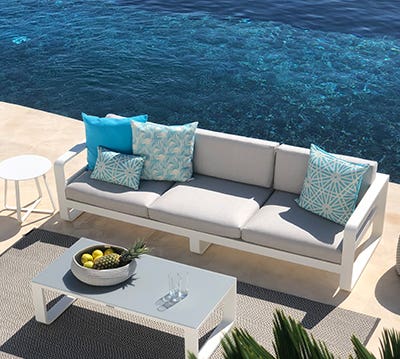 Aluminium Outdoor Lounges
A great performer around Newcastle environment, our quality aluminium outdoor furniture is built to last.
SHOP NOW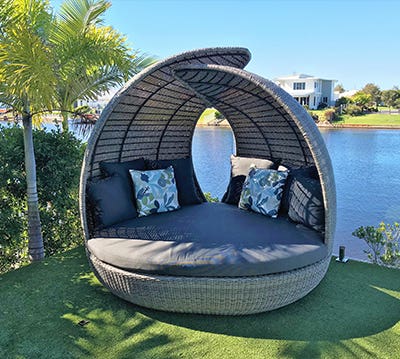 Outdoor Daybeds
Bring resort style living into your backyard with an outdoor daybed. Try out in our Newcastle showroom today.....
SHOP NOW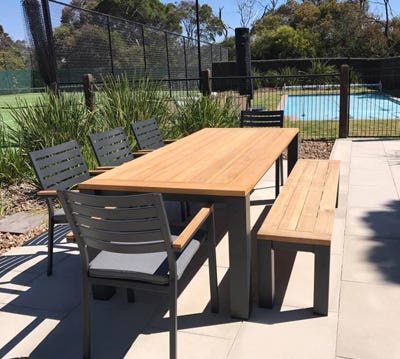 Teak Outdoor Furniture
We are specialists in teak outdoor furniture. Explore our comprehensive teak dining and lounge settings.
SHOP NOW
Outdoor Furniture Newcastle
Our Newcastle showroom is located at Bennetts Green. This specialist outdoor furniture showroom features an extensive selection of outdoor lounges, outdoor dining settings, daybeds, umbrellas and more.
At Outdoor Elegance you will find the latest in outdoor furniture technology and design featuring premium materials such as teak, ceramic, lava stone, marble, aluminium, resin wicker and high performance outdoor fabrics used across our collections. All settings we display in our Newcastle showroom have been curated from the best sources in the world to suit the local market. Outdoor furniture that will peform in the diverse weather conditions that we experience in Newcastle and that will look great and stay comfortable long after we have installed it.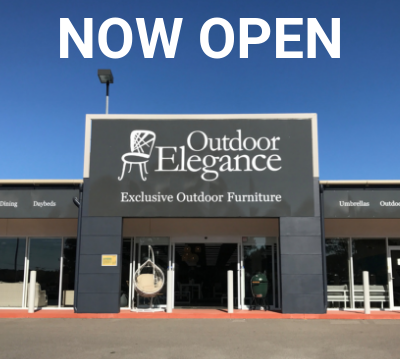 Outdoor Elegance runs a fleet of delivery trucks out of Central Coast warehouse with daily back-up from our Sydney distribution centre. From here we service the New South Wales Central Coast, Newcastle, the Hunter region, Mid North Coast and the north west of the state. Our Newcastle store is part of a growing network with showrooms in Erina, Sydney, Melbourne, Canberra, Brisbane and the Sunshine Coast.
We offer almost our entire range of lounge pieces, outdoor tables and outdoor chairs individually and that allows you to mix and match to find a combination that is perfect for your style, your budget and your outdoor space. Come in and let our team help you to create your dream outdoor setting.
Best sellers
17% off

33% off

35% off

More Colours Available

More Colours Available
New arrivals