Outdoor Elegance Central Coast
. 201 The Entrance Road
Erina NSW, 2250
Trading Hours - Open 7 days - COVID UPDATE: BACK OPEN FROM MON 11TH OCTOBER
Monday - Friday 9am - 5pm
Saturday 9am - 4pm
Sunday 10am - 4pm
PLEASE NOTE: Our phone lines and showrooms expect high volumes of traffic when opening so please use email for non-urgent requests. We will endeavor to get back to you as soon as possible.
HOLIDAY Trading Hours
Christmas Eve 24/12/21 9am - 3pm
Christmas Day 25/12/21 - CLOSED
Boxing Day 26/12/21 - CLOSED
Monday 27/12/21 - 10am - 4pm
Tuesday 28/12/21 - 10am - 4pm
New Years Eve 31/12/21 - 9am - 3pm
New Years Day 1/1/22 - CLOSED
Australia Day 26/1/22 - 10am - 4pm
COVID UPDATE:
Erina showroom back OPEN again from Monday 11th October
NSW Health regulations apply
QR code checking and double vaccination mandatory
Click on link for more details
https://www.nsw.gov.au/covid-19/easing-covid-19-restrictions/70-percent
Masks and QR codes
Masks required for all staff and customers in all indoor settings including on public transport, planes and in airports (except children under the age of 12).
Masks no longer required in outdoor settings (except for front-of-house hospitality staff).
COVID Safe check-ins and proof of vaccination required for staff and customers.
Shopping and personal services
Non-critical retail reopens with density limits (people who are not fully vaccinated can only access non-critical retail via Click & Collect).
TUGGERAH WAREHOUSE:
1-3 Johnson Road, Tuggerah, 2259.
Trading Hours: ( By Appointment Only)
Mon – Thursday: 9am – 4pm
Friday : 9am – 3pm
Saturday-Sunday: Closed
Outdoor Furniture Central Coast Showroom - Open 7 Days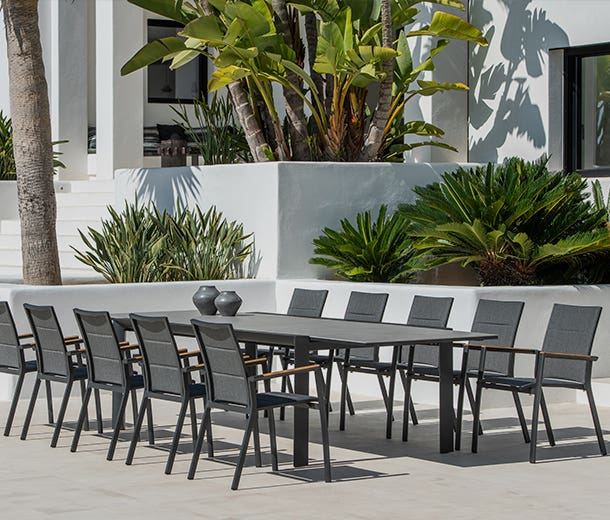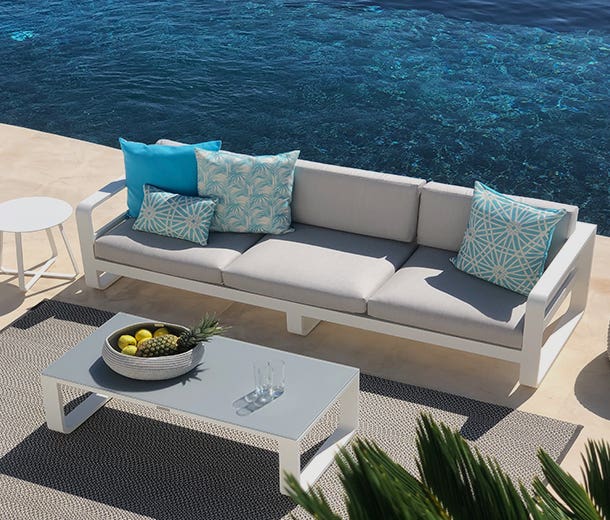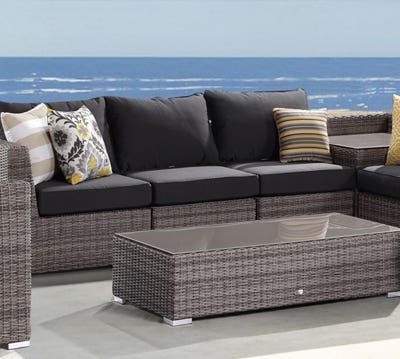 Wicker Outdoor Lounges
A great performer in our coastal environment, our quality wicker outdoor furniture is built to last.
SHOP NOW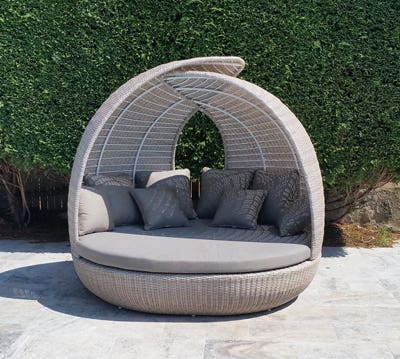 Outdoor Daybeds
Bring resort style living into your backyard with an outdoor daybed. Try out in our Erina showroom today.
SHOP NOW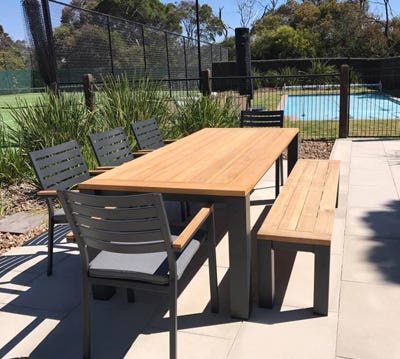 Teak Outdoor Furniture
Perfect for the Central Coast outdoors explore our low maintenance aluminium and teak furniture.
SHOP NOW
Outdoor Furniture Central Coast
Our Central Coast showroom is located at 201 The Entrance Road, Erina. This is one of Australia's largest specialist outdoor furniture showrooms with two levels of furniture settings on display. Our showroom features an extensive selection of outdoor lounges, outdoor dining settings, daybeds, umbrellas and more.
At Outdoor Elegance you will find the latest in outdoor furniture technology and design featuring premium materials such as teak, ceramic, lava stone, marble, aluminium, resin wicker and high performance outdoor fabrics used across our collections. All settings we display in our Erina showroom have been curated from the best sources in the world to suit the local market. Outdoor furniture that will peform in the diverse weather conditions that we experience here and product that is ideally suited to our Coastal environment.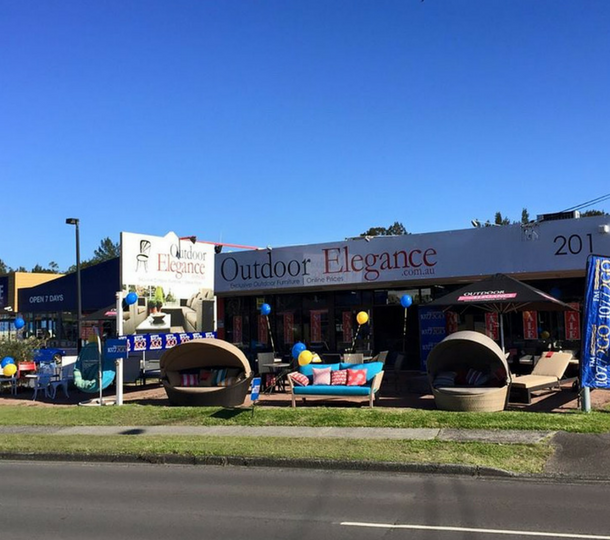 Outdoor Elegance runs a fleet of delivery trucks out of our Central Coast warehouse with daily back-up from our Sydeny distribution centre. From here we service the New South Wales Central Coast, Newcastle, the Hunter region, Mid North Coast and the north west of the state. Our Erina store is part of a growing network with showrooms in Newcastle, Sydney, Melbourne, Canberra, Brisbane and the Sunshine Coast.
We offer almost our entire range of lounge pieces, outdoor tables and outdoor chairs individually and that allows you to mix and match to find a combination that is perfect for your style, your budget and your outdoor space. Come in and let our team help you to create your dream outdoor setting.
Your Central Coast outdoor furniture experts
Outdoor Elegance is proud to offer the most comprehensive range of outdoor furniture on the Central Coast. From dining furniture to outdoor daybeds and much more, we can help you transform your backyard into a stunning and highly functional outdoor living space that flows effortlessly from the indoor areas of your property.
Giving your backyard a makeover instantly adds more flexibility to your lifestyle as it encourages you to spend more time outdoors. It also boosts the overall appearance of your property, creating a haven of calm and tranquillity that is ideal for unwinding and ridding yourself of the stresses of everyday life. It also provides the perfect space for socialising with the people who matter most to you.
Whether you have a traditional or contemporary home, we can provide you with the perfect outdoor furniture to complement your property and cater to your individual tastes. From traditional materials such as wood and stone, through to modern styles in aluminium and the latest wicker outdoor furniture, all of our pieces offer something truly special.
Find out more about our outdoor furniture
Our Central Coast showroom is always open for you to browse our extensive range of outdoor furniture. Or, if you have any questions about any of the items we sell, our friendly team are always happy to help! Please contact us for more information.
Best sellers
20% off

Pre Order

More Colours Available

Pre Order

More Colours Available

Pre Order
New arrivals